12th Annual National Dodge Charger Meet
Region 3
T.D.C. - The Dodge Charger Registry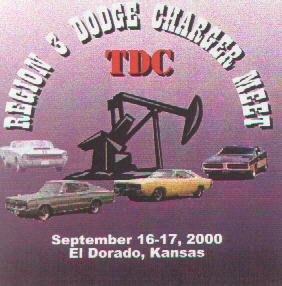 This years event took place in El Dorado Kansas again.
Wonderful weather this year. We had 96 cars show up.
2 of which were original Daytona's.
One took best of show and the other was a Hemi 4 Speed car.
An original Charger 500
3 General Lee's
Lots and lots of other Chargers.
I noticed a lot of 71 Chargers there this year!
On with the show.......................................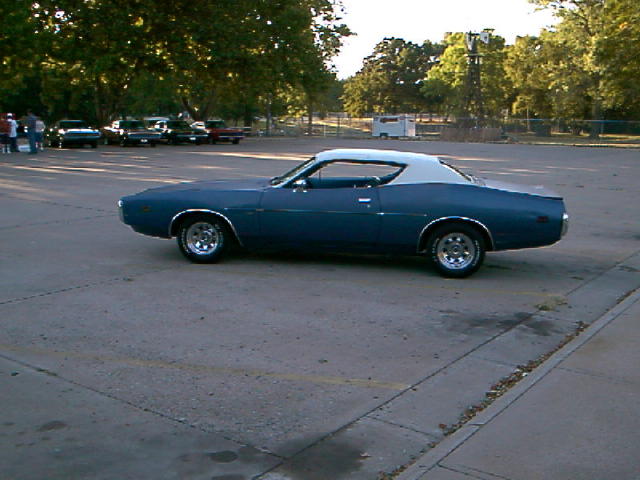 EdSled early morning!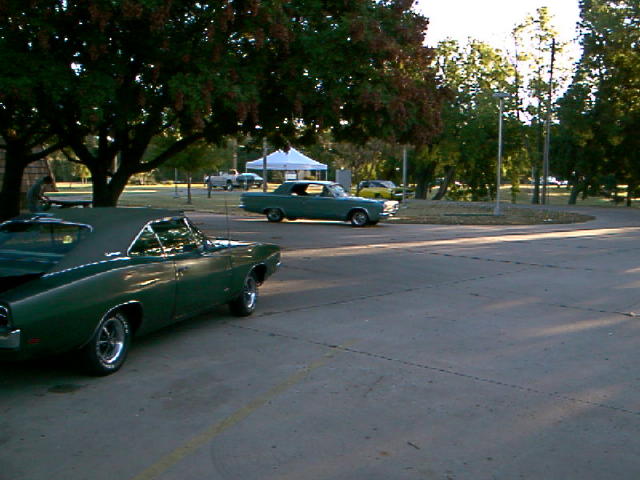 8 a.m. some cars showing up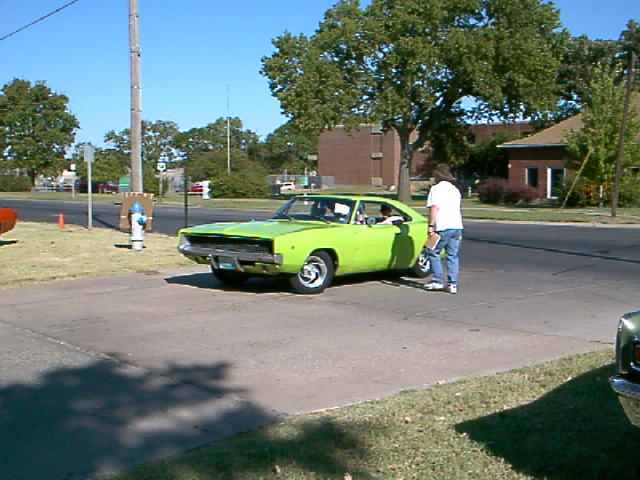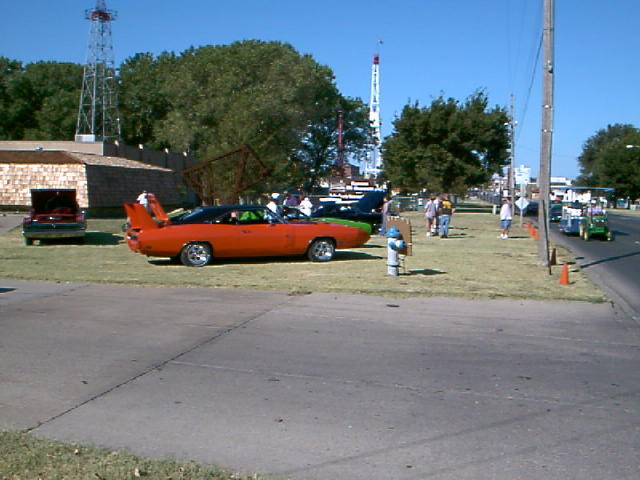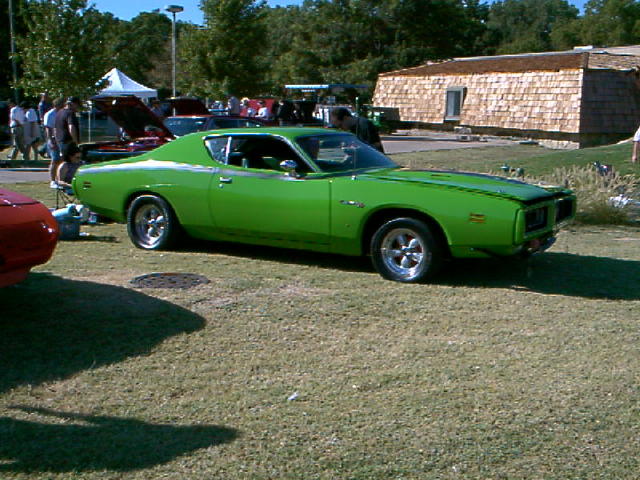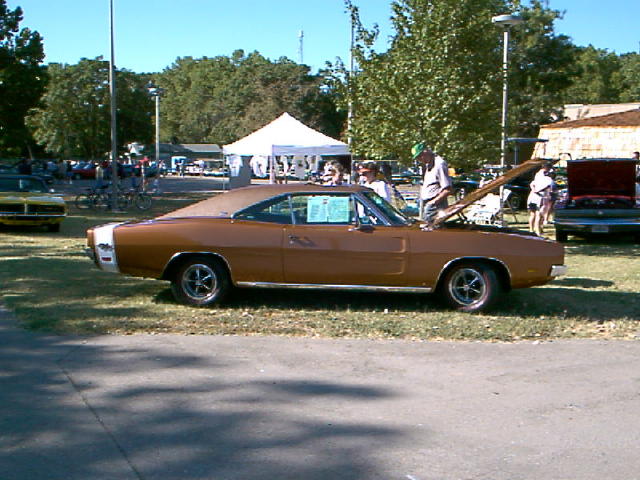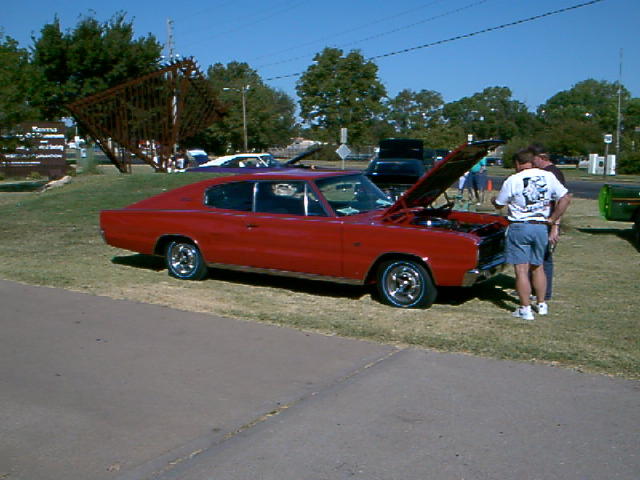 Hemi Car with Blue Lines! Clean!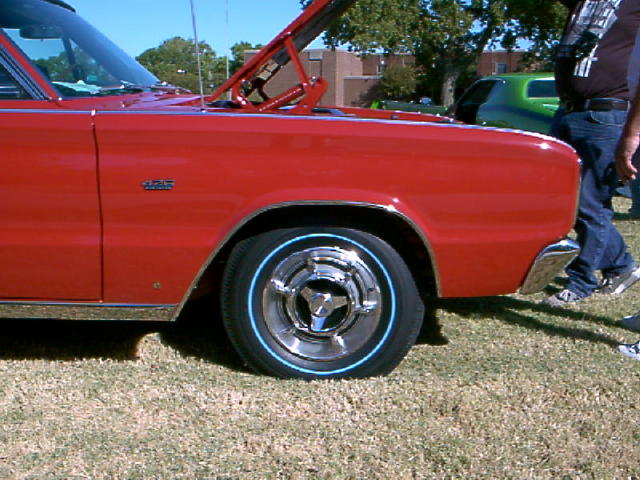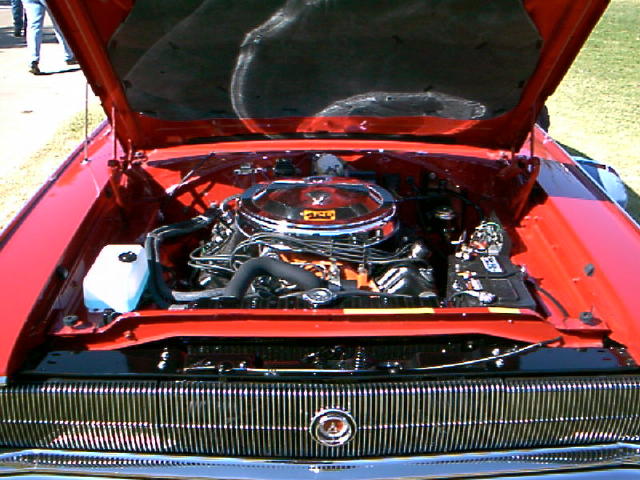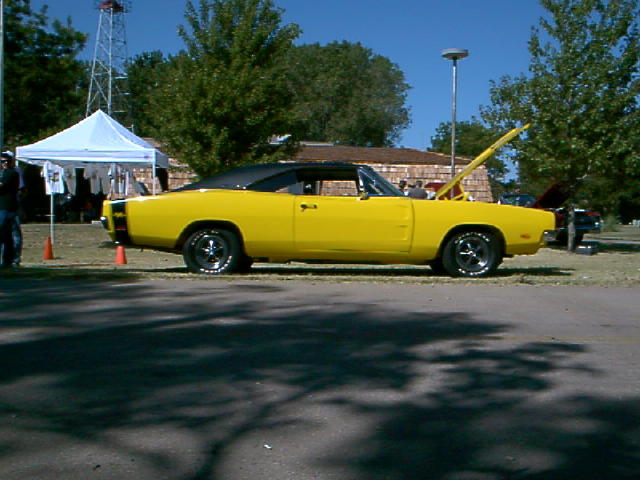 My friends show car. Not a spec of dirt on it!
I want those wheels!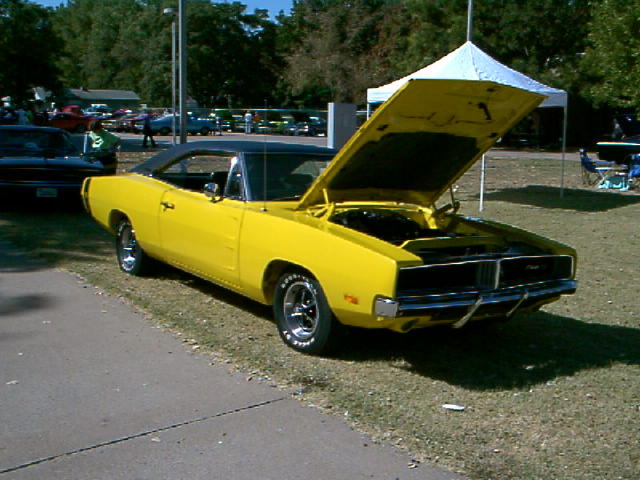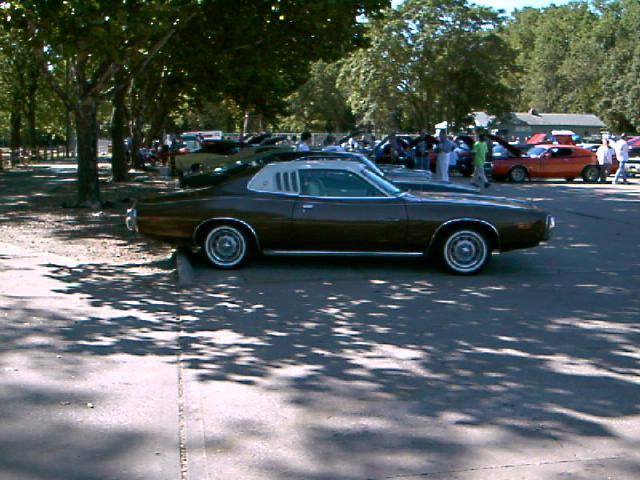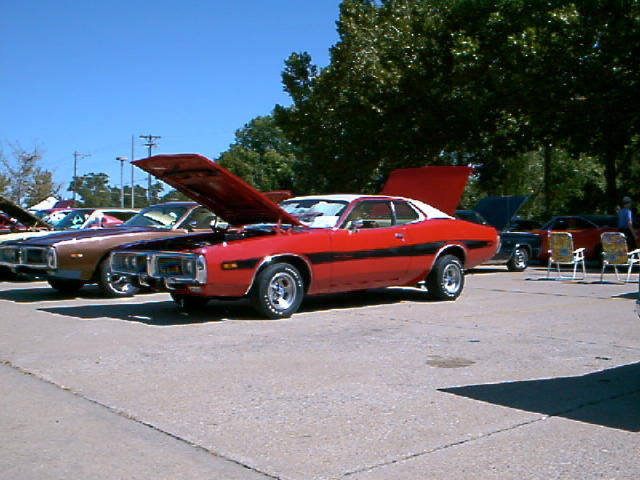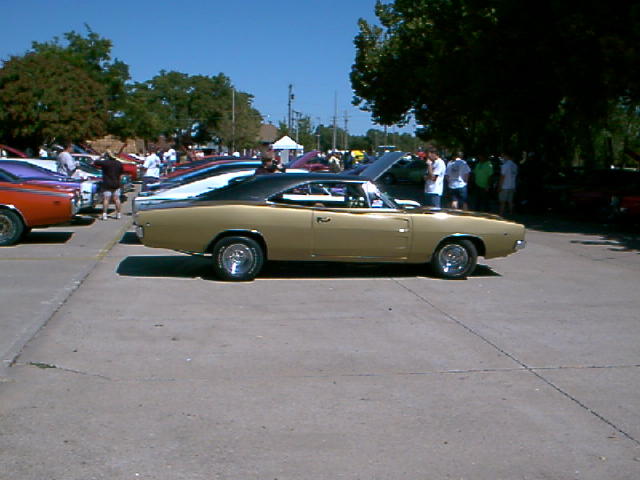 Whoever owns this car please email me! We live in the same town!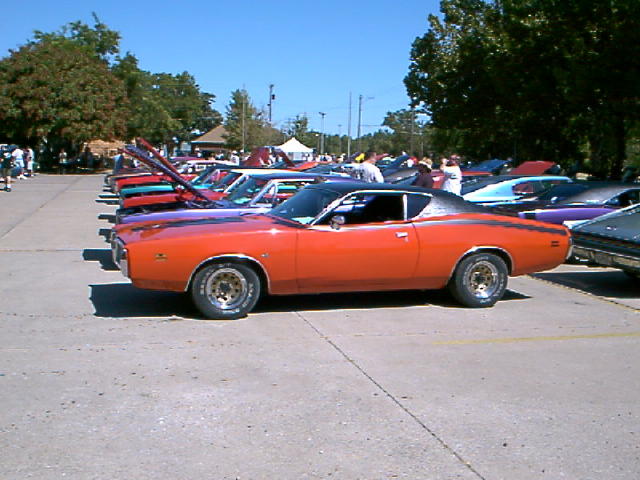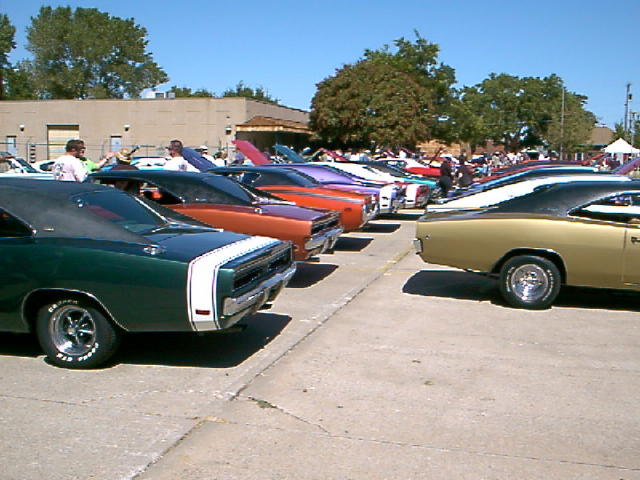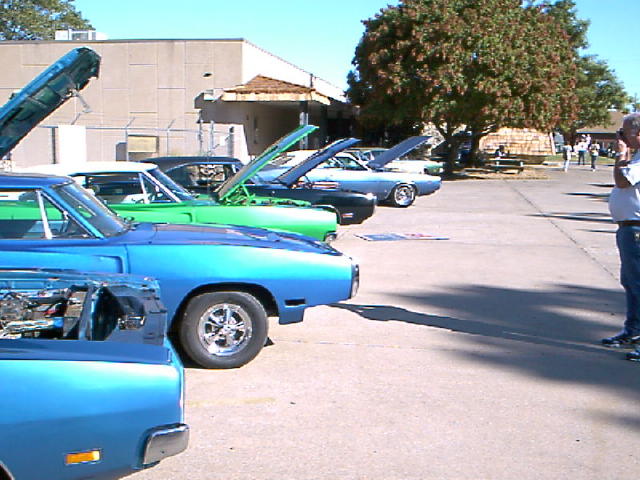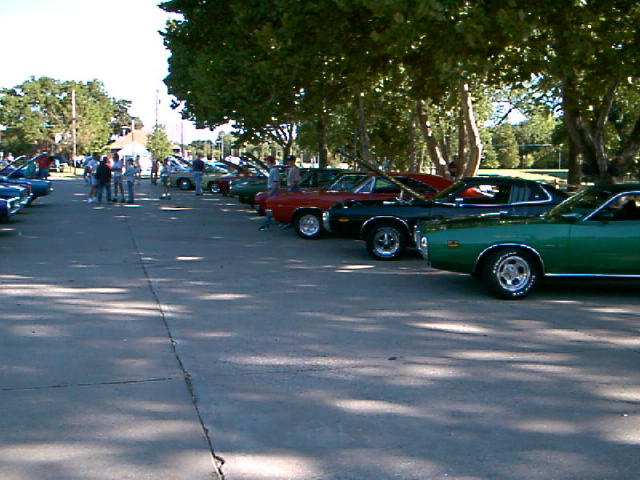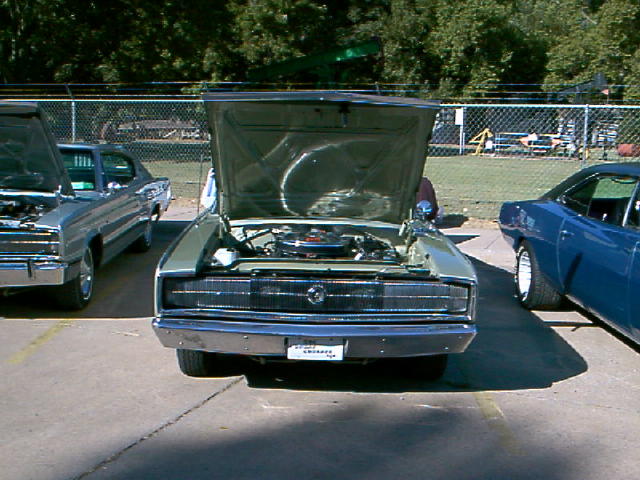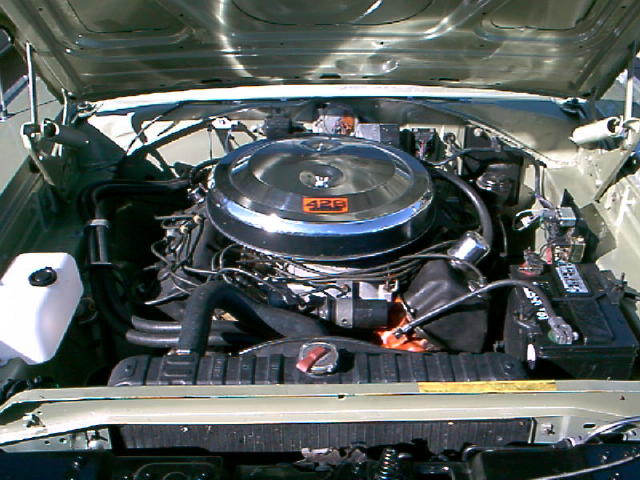 426 Hemi!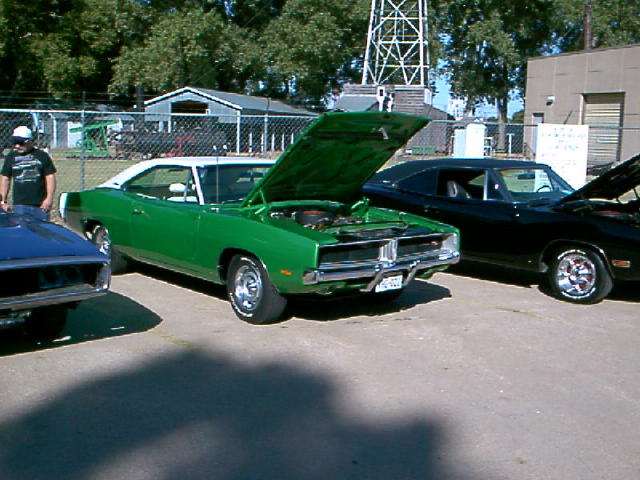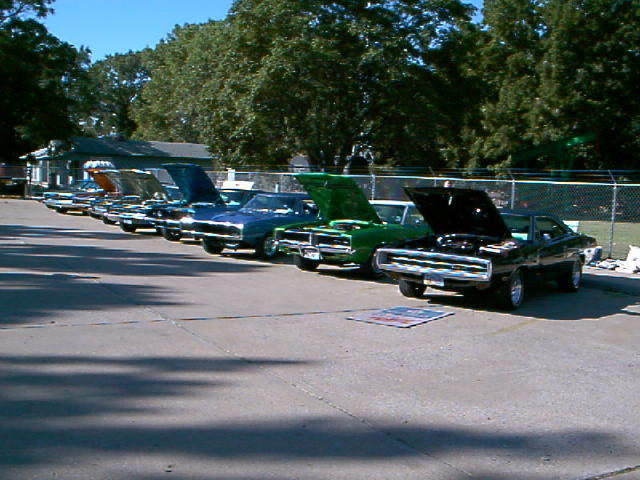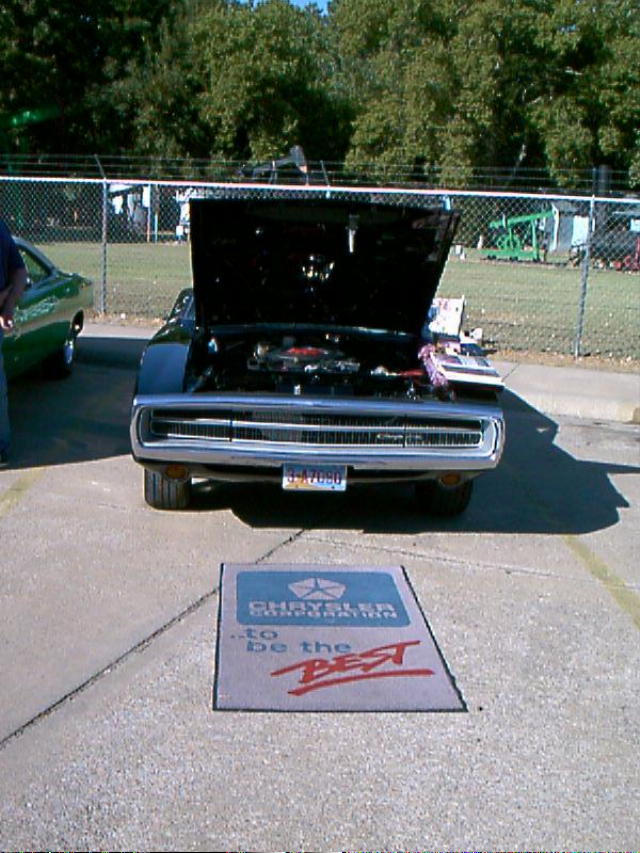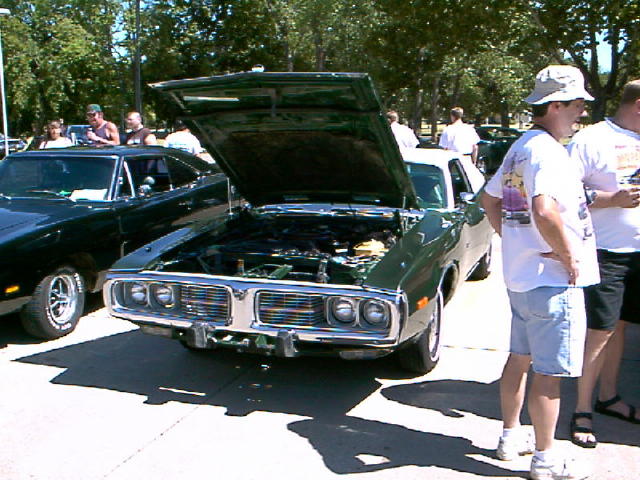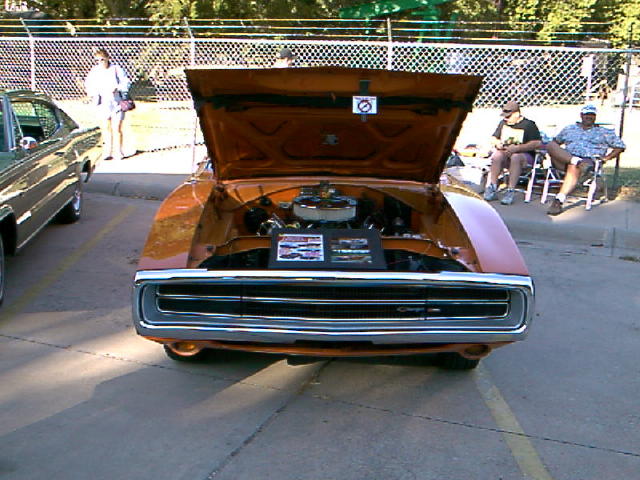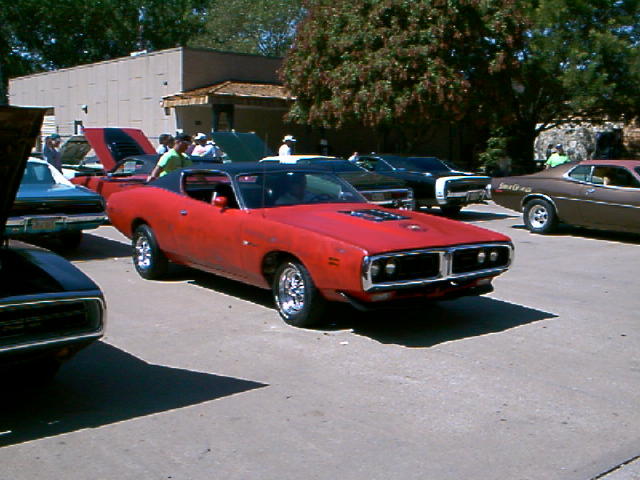 71 Charger!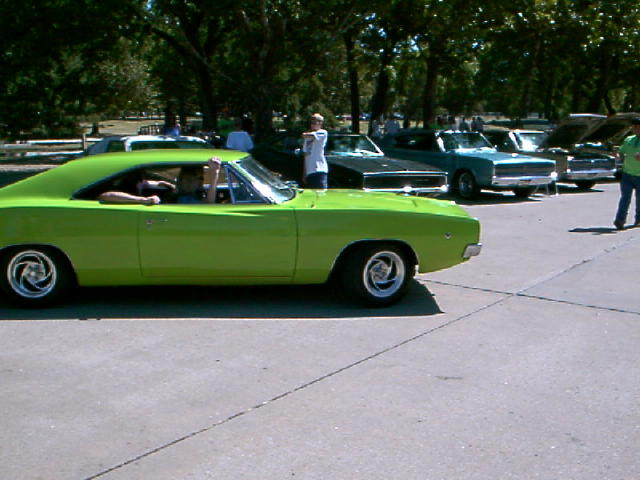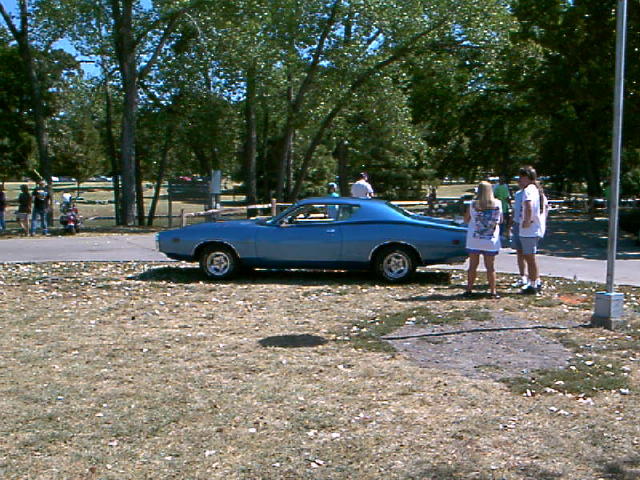 71 Charger SuperBee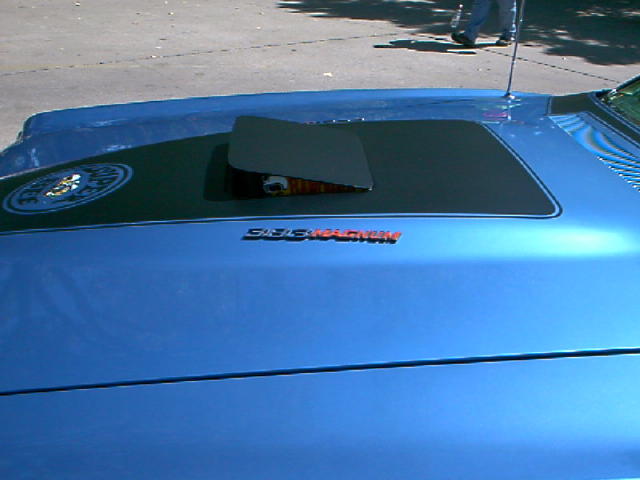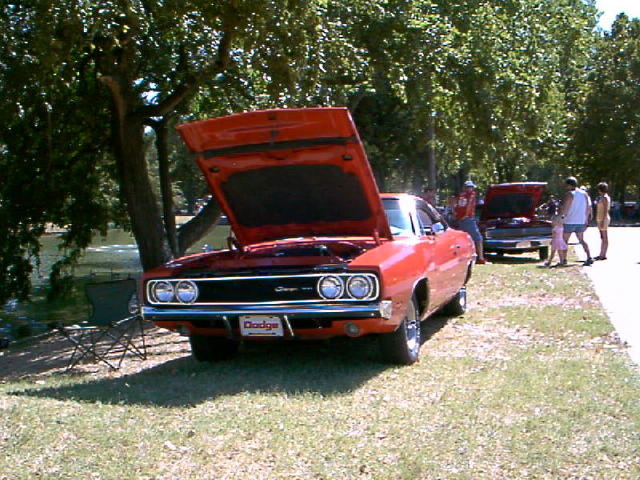 Charger 500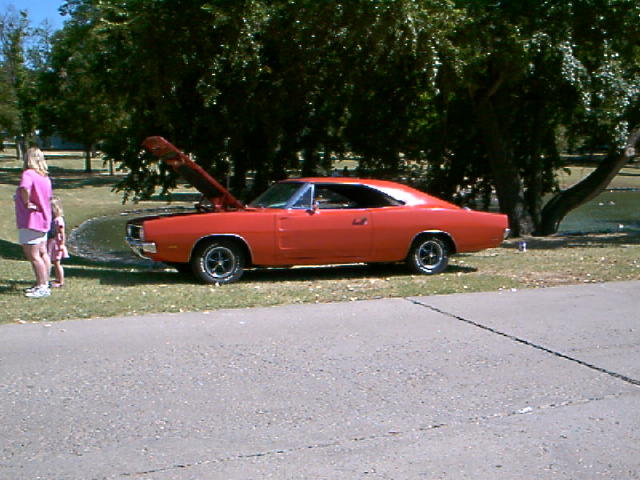 Sloped back window!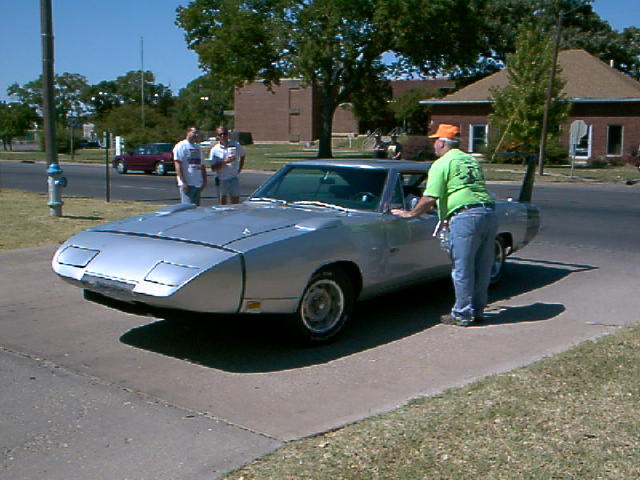 YES! Finally a REAL Daytona shows up!
426 Hemi with a 4speed!
It doesnt get any better then this!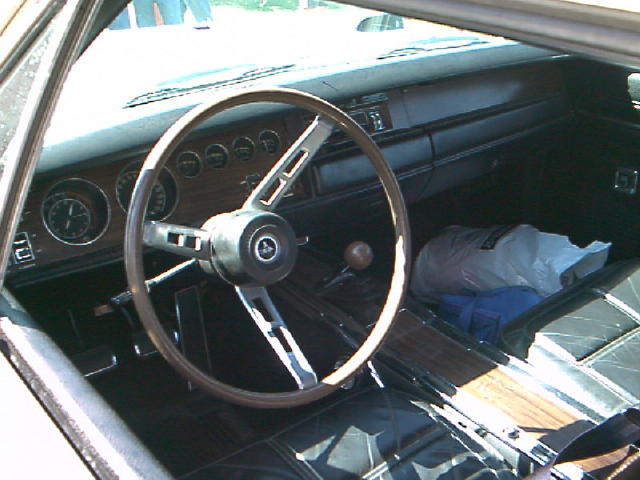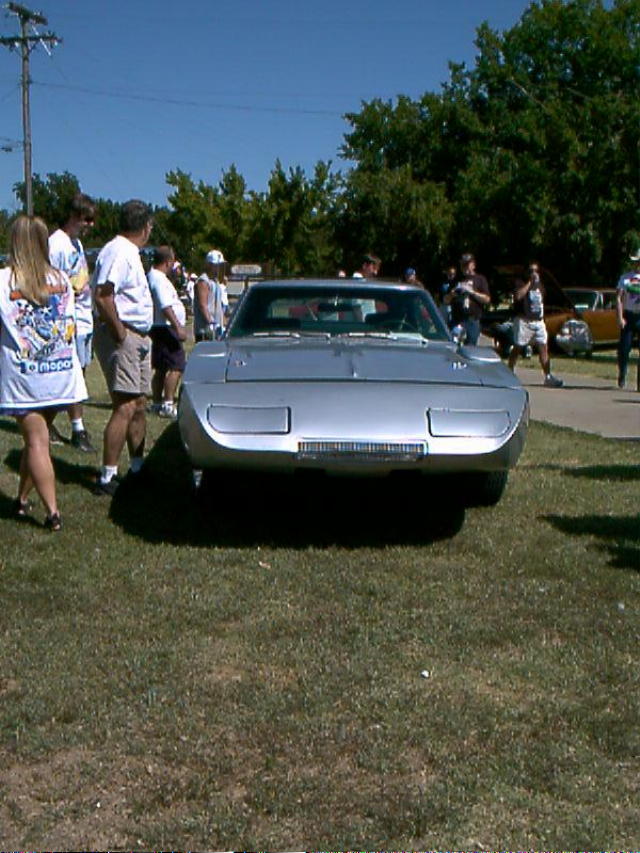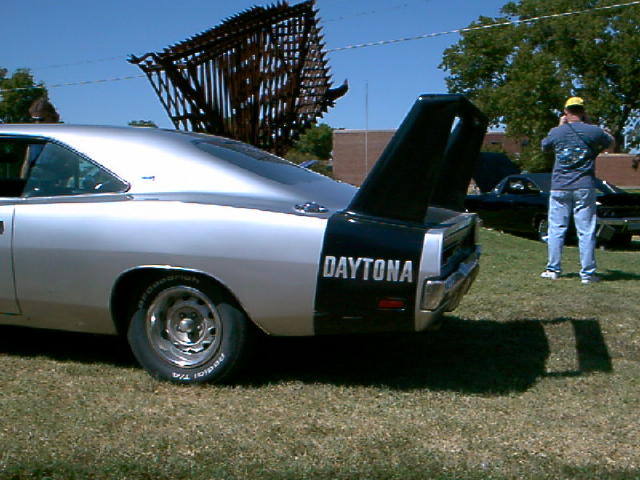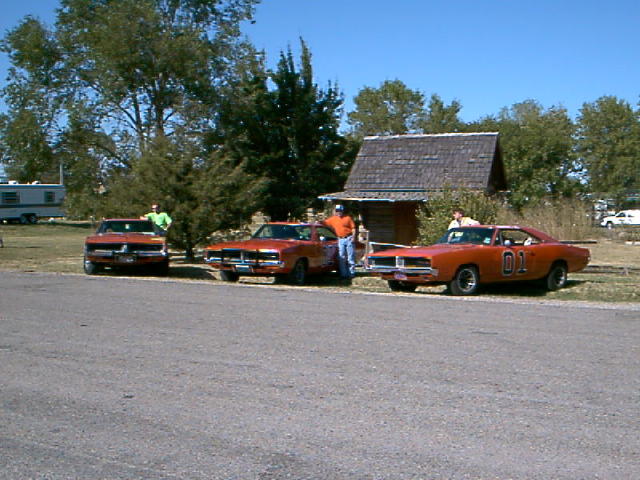 Justa good ol boys!
I wanna ride JR!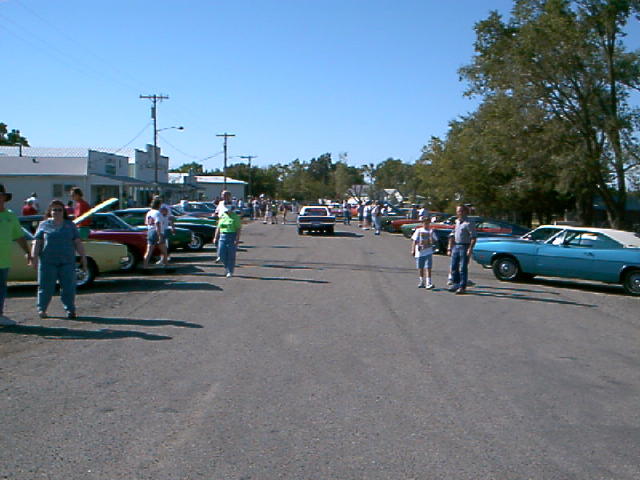 We took our cruise to Cassidy Kansas. Had pie and tea and drove back!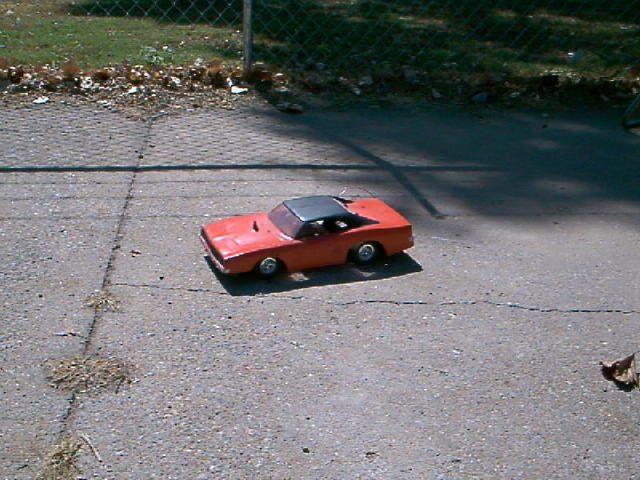 Officially we had 96 car show up but I say 96 1/2!
Cool little RC Charger!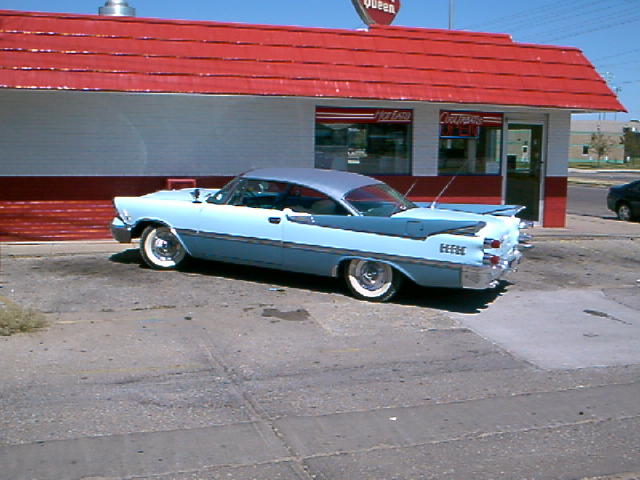 As I went to the local DQ for lunch I spied this badass old ride!
Dodge Royal. I dont know the year but I'd guess its a 50's car.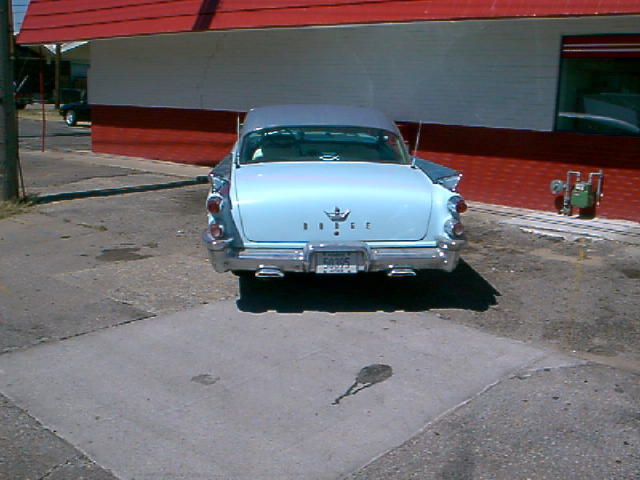 Information on The Dodge Charger Registry