14th Annual National Dodge Charger Meet
T.D.C. The Dodge Charger Registry
El Dorado, Kansas
September 21 & 22, 2002
This year we had 114 Dodge Chargers show up to the El Dorado Meet. Not only did we break 100 for the first time at El Dorado we set the
new record for any TDC Charger meet! The previous record was 104 at Boerne, Texas
This was the year for the Hemi's!
We had a Hemi 4speed Daytona (Car #100) - A 440 4 Speed Daytona - A 440 4speed Daytona Clone
Plenty of 4 speed cars this year also!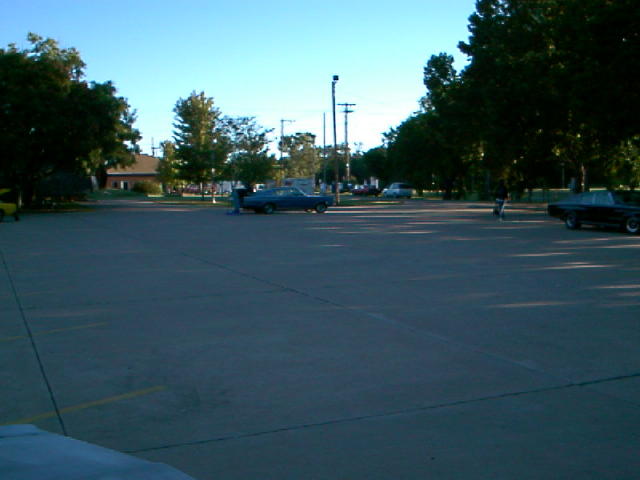 8am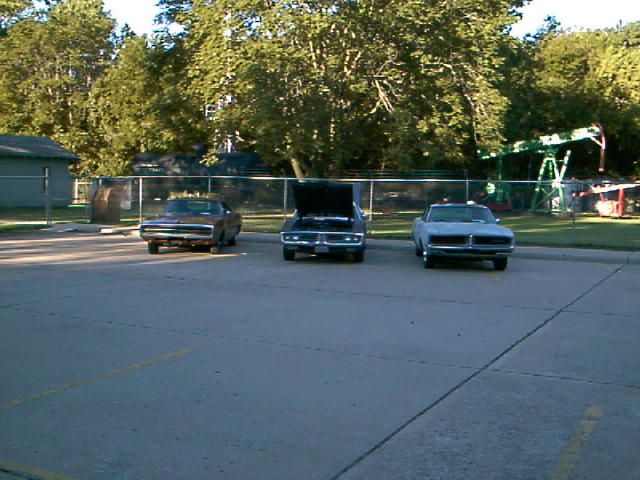 Rick Keesler's 70 Todd Wilson's 71 Todd Wilson's 69
(We shoulda parked them in order Rick!)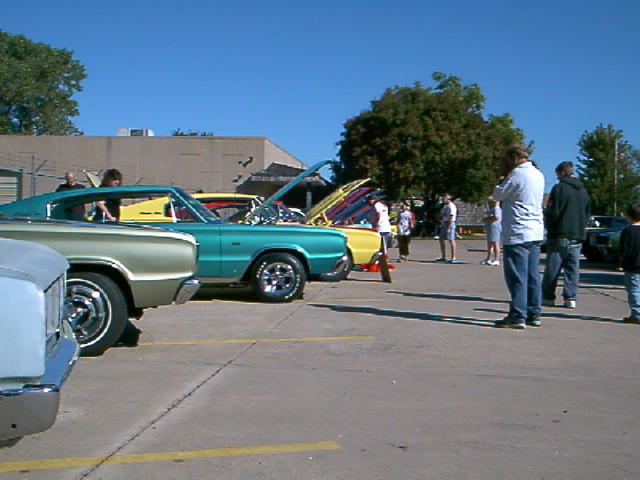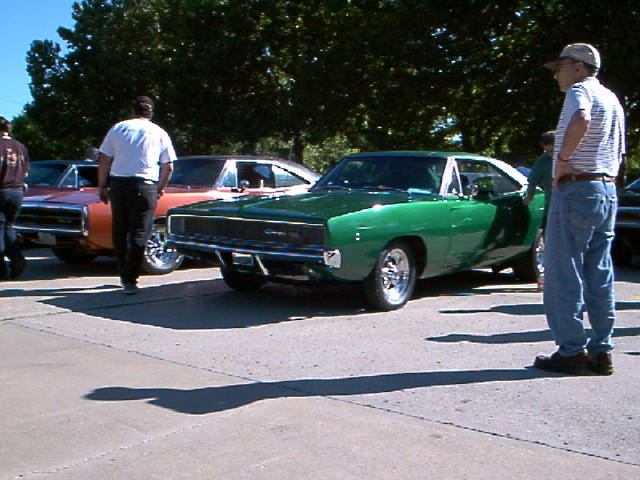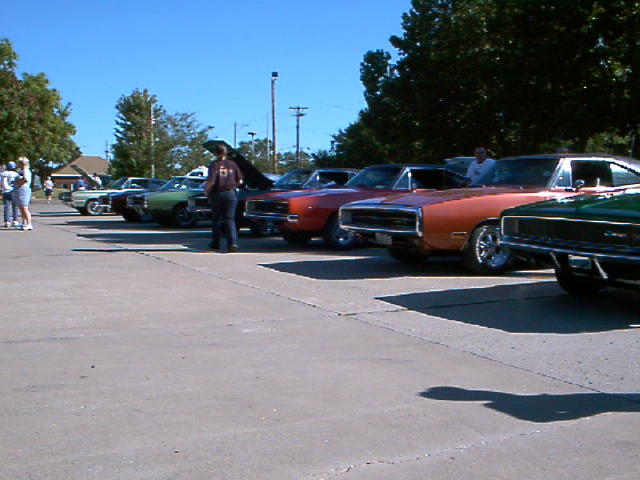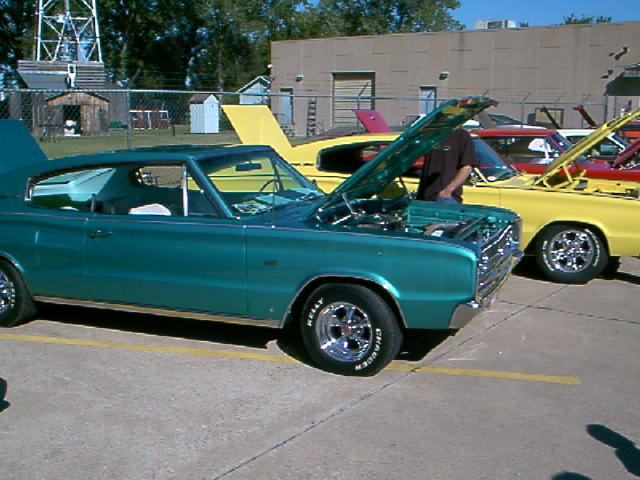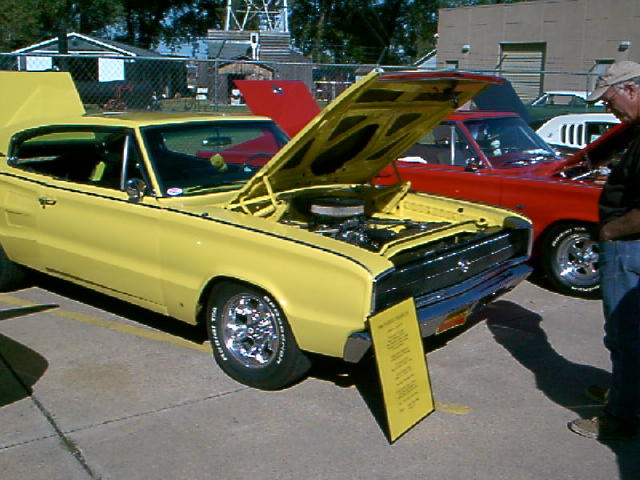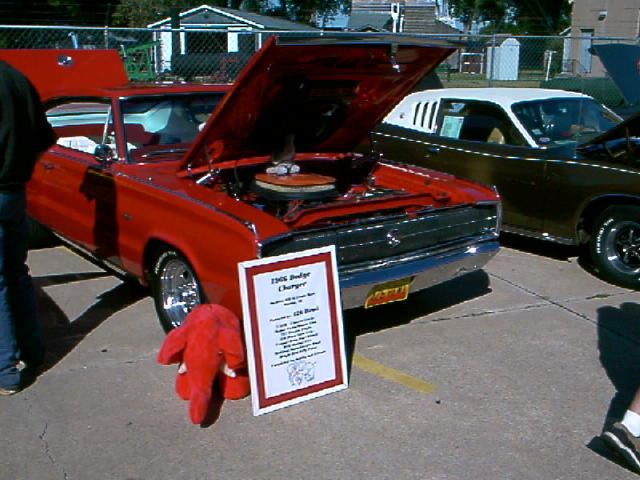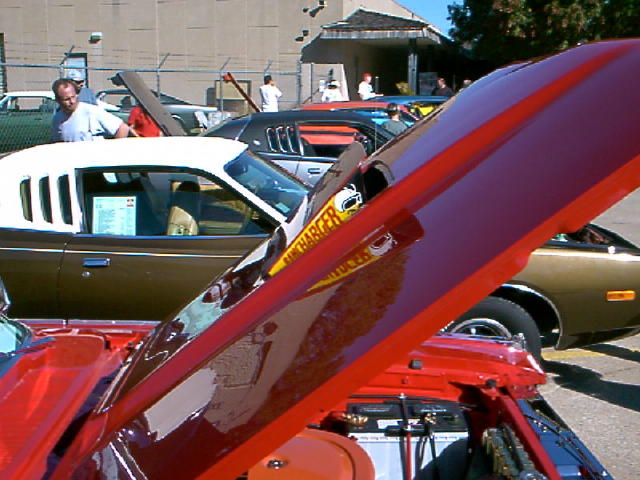 Cool!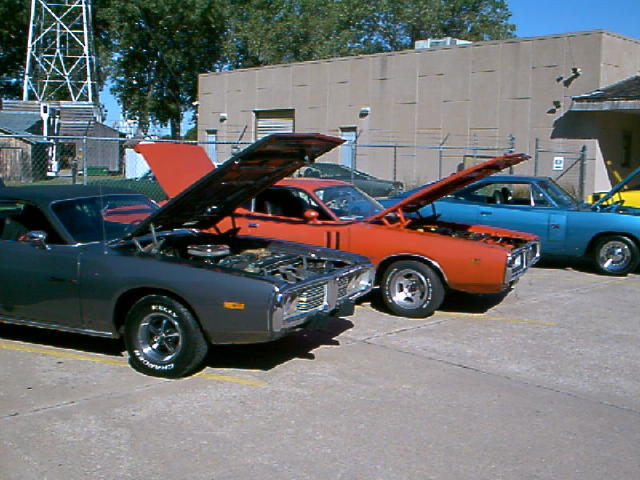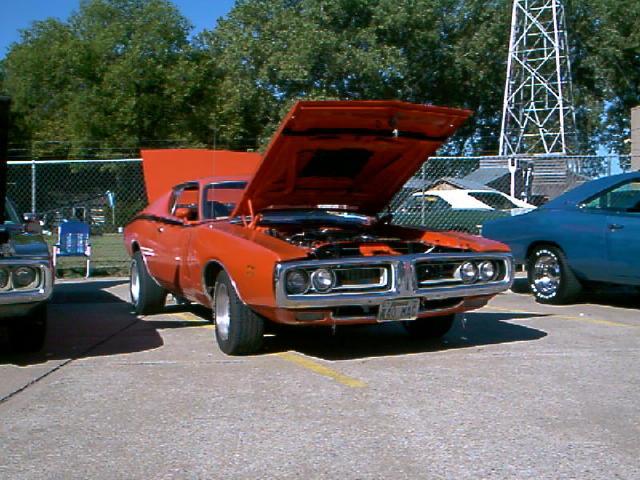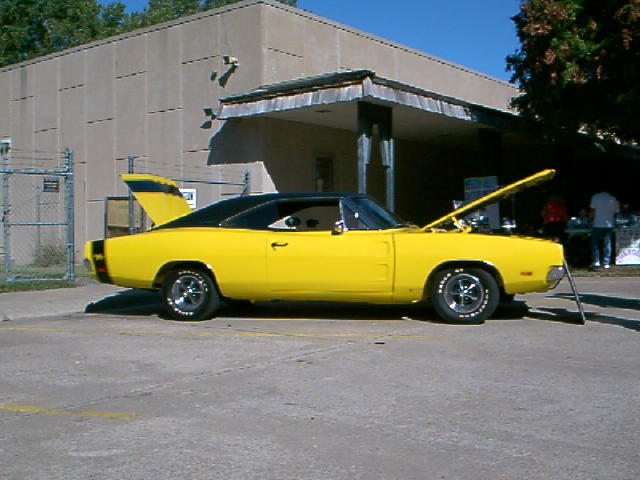 My friends Rocky & Marianne's show Charger! The flagship Charger of Charger Fever.com!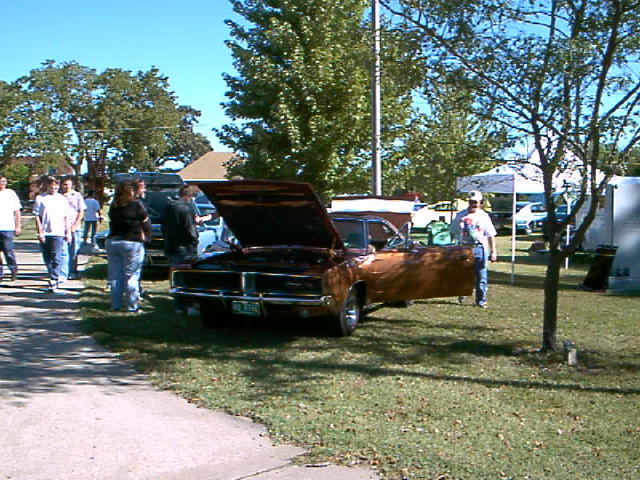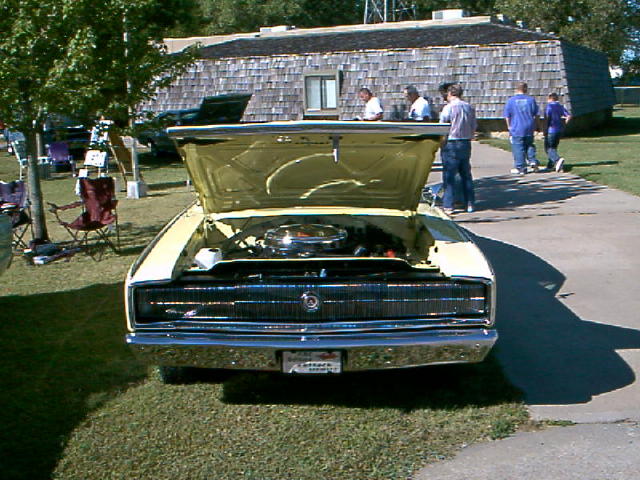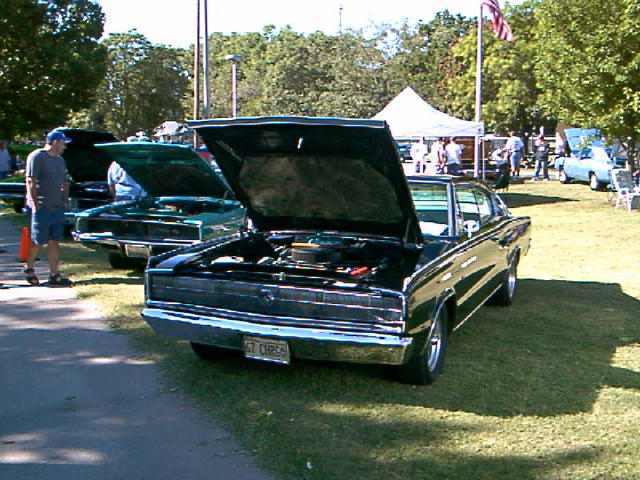 \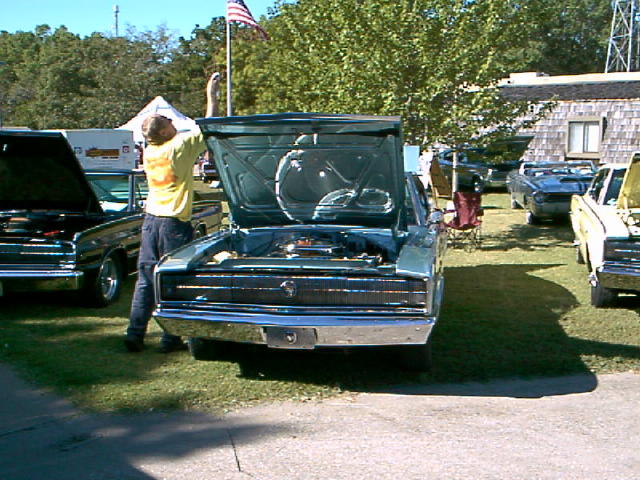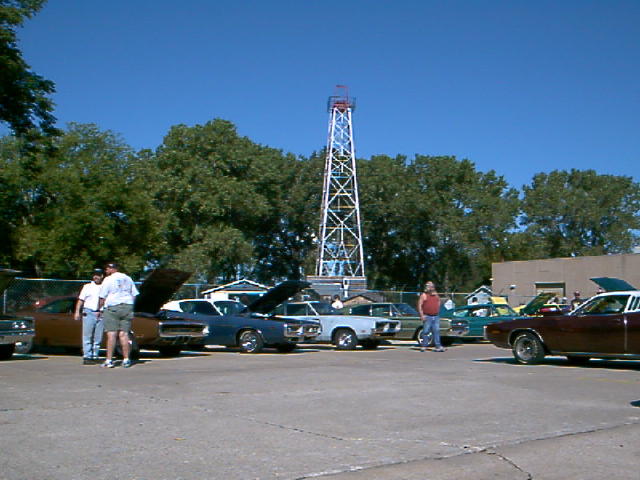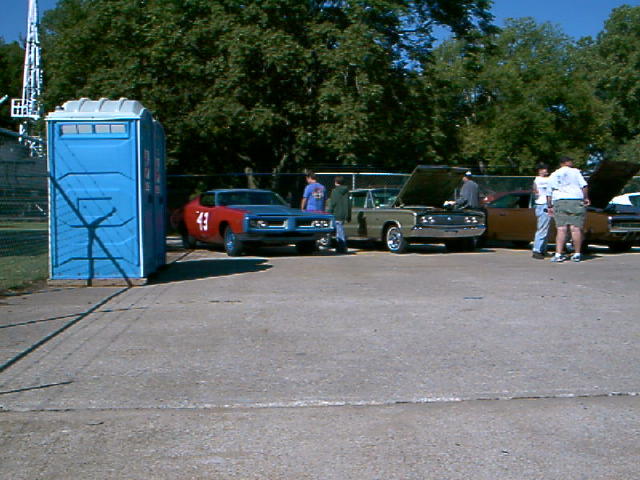 King Richard!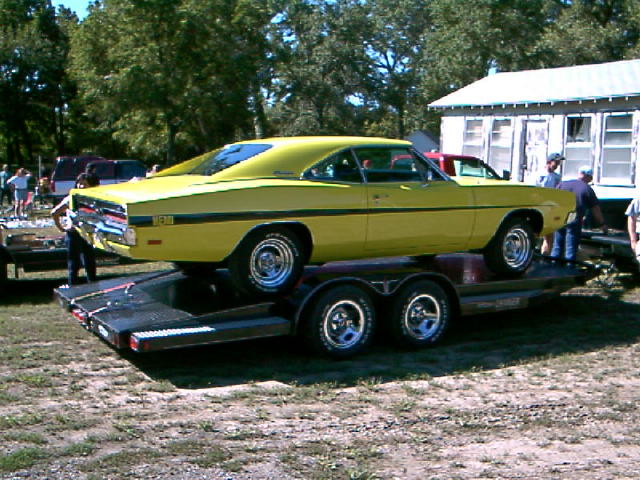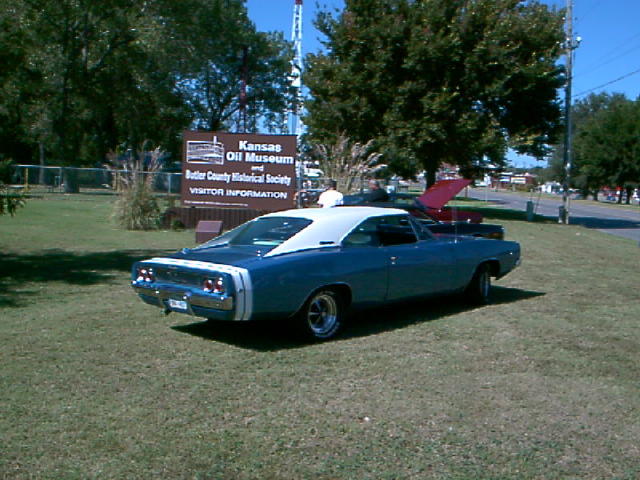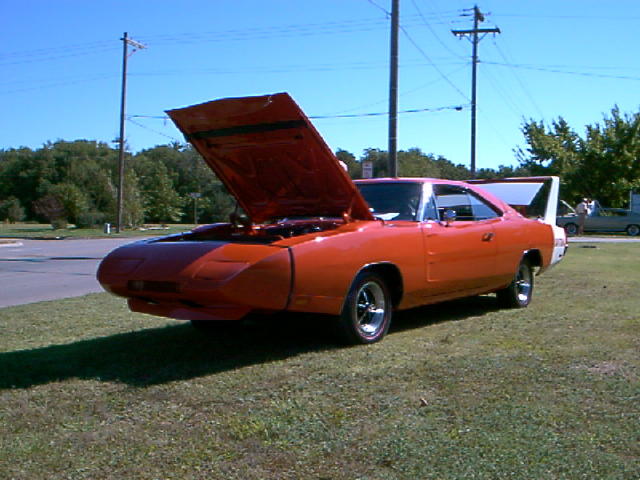 440 4speed! VERY NICE!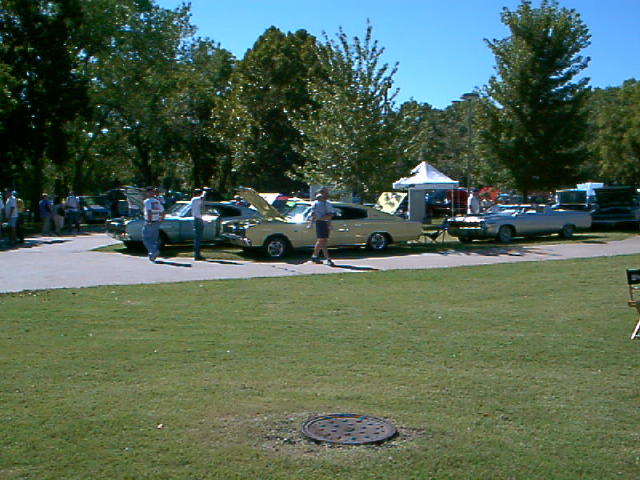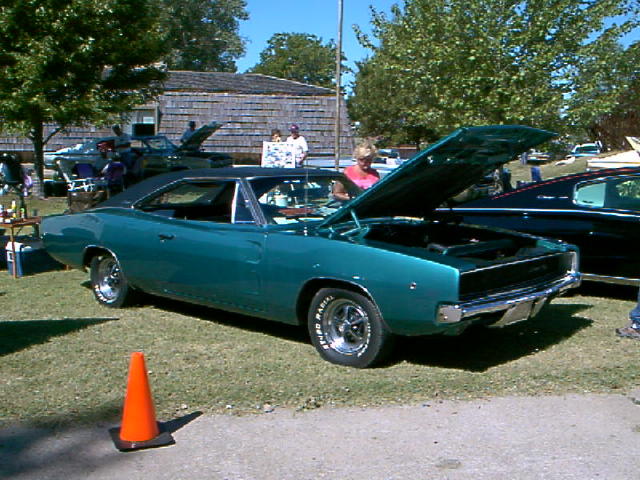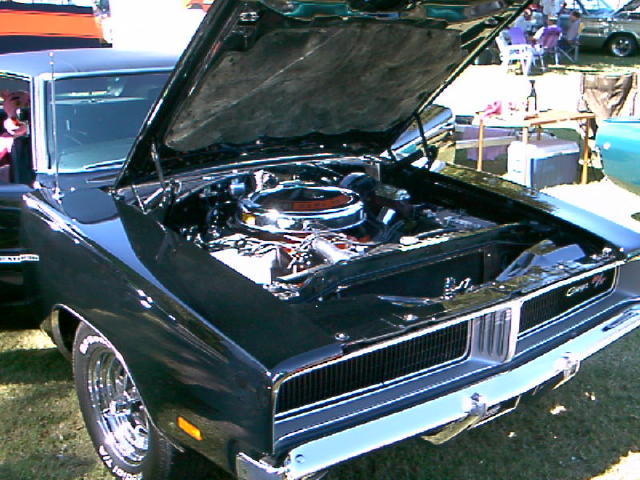 This car was AWESOME! 426 Hemi 4 speed!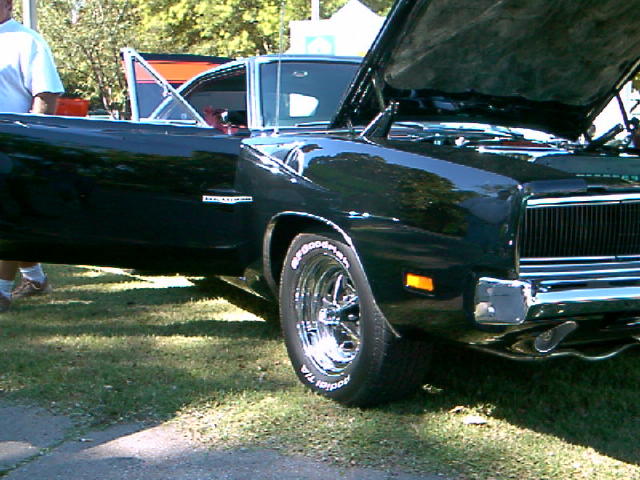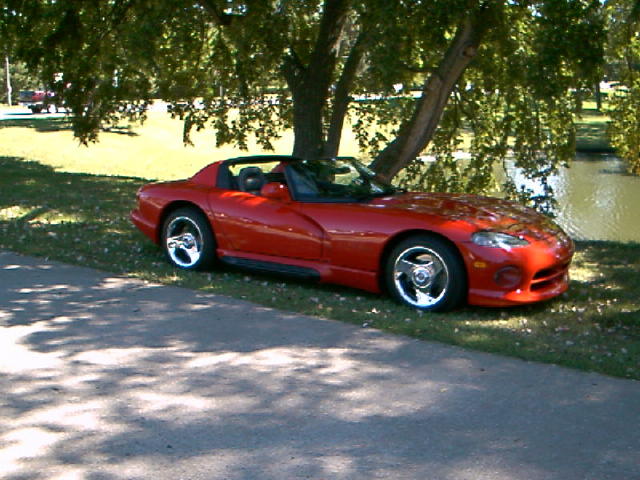 Viper showed up in El Dorado this year!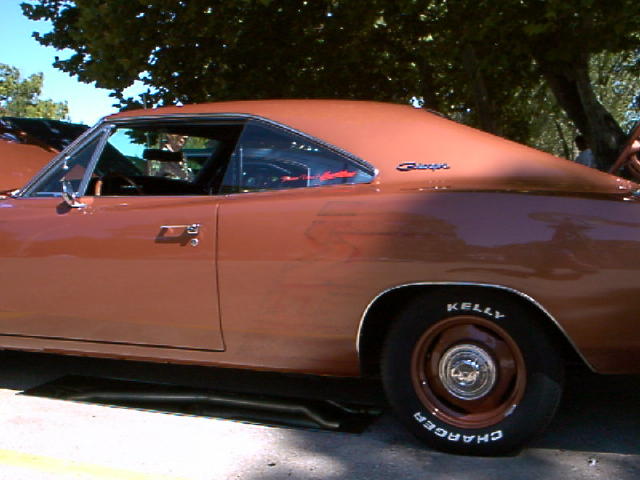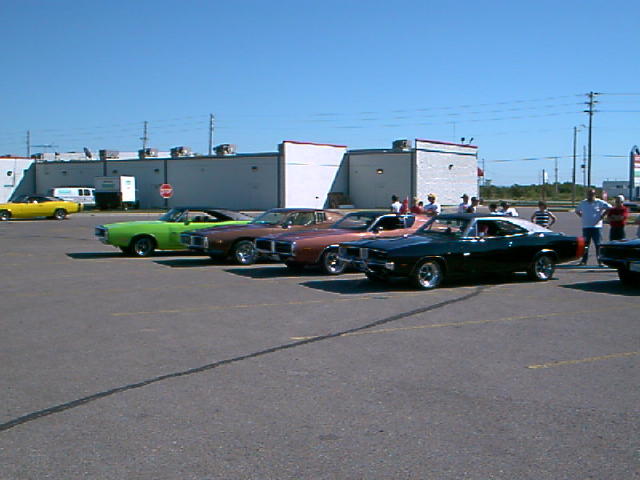 Lining up in the Wal-Mart parking lot for the cruise!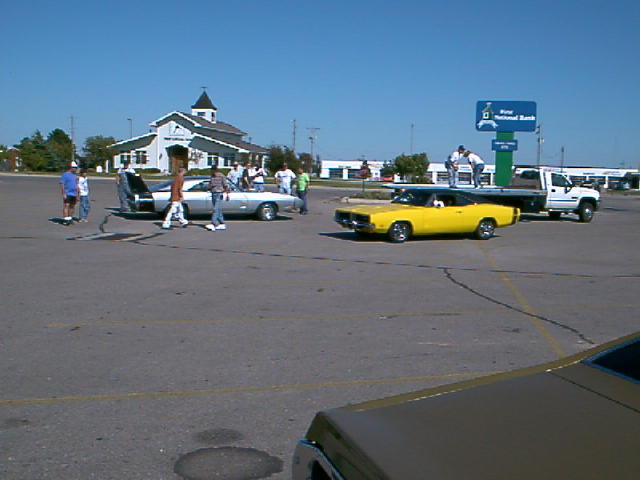 Hemi 4speed Daytona Car #100 ready for the cruise!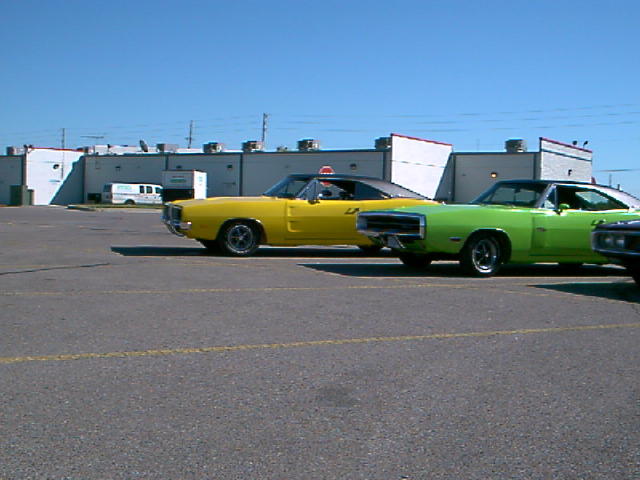 Kinda like being in a candy store isn't it!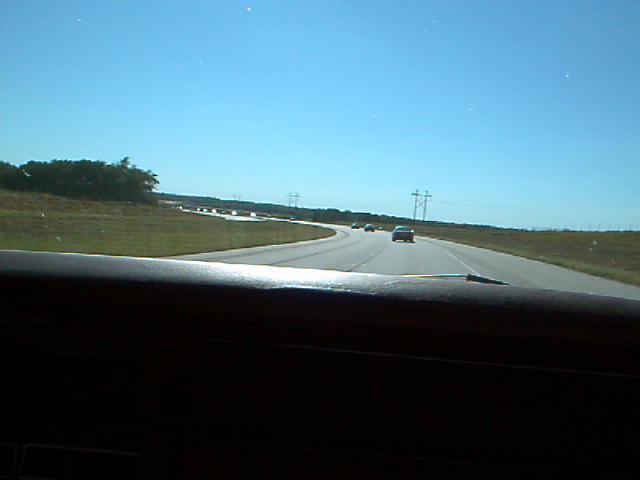 Chargers OWNED 254 highway. Approx. 65 Chargers in a row.
People trying to get on the highway just stopped at intersections and on the shoulder and some got out of their cars to watch as miles of
Chargers rolled by!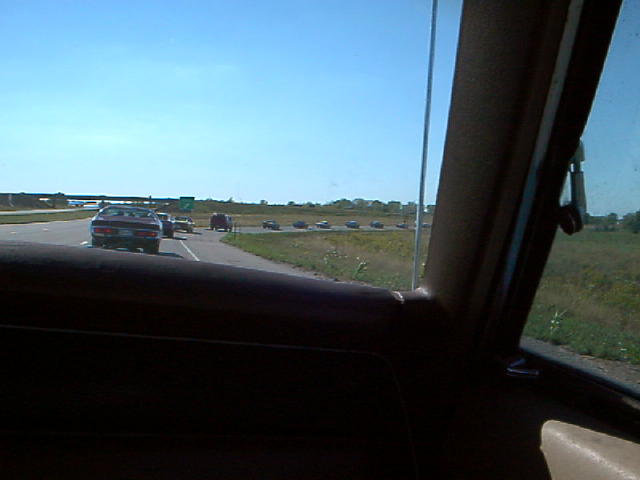 Circling around. TV crew on the overpass bridge! Film at 11!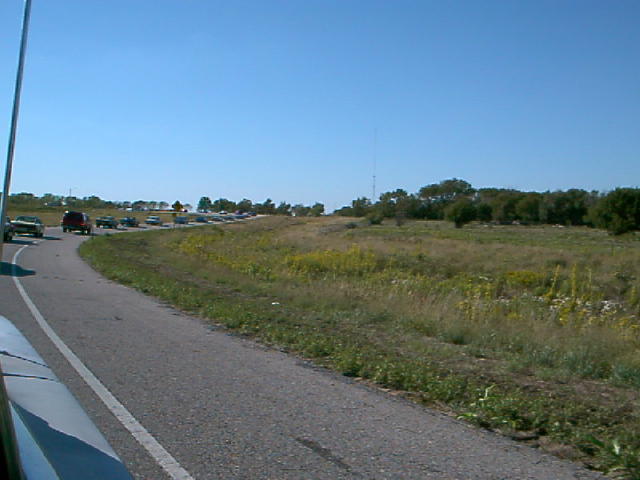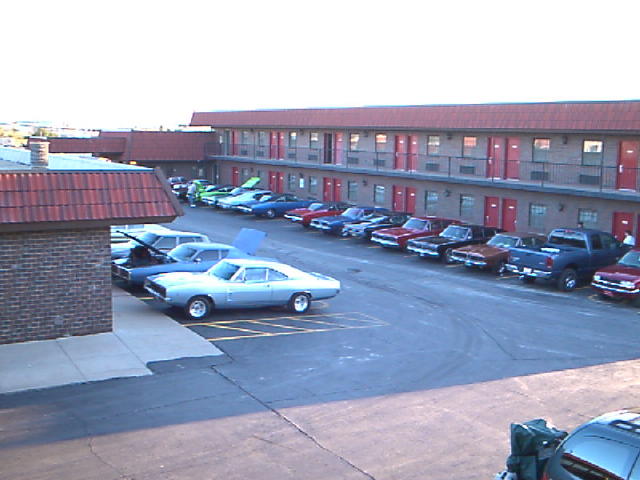 Nothing like getting out of bed to this picture in the morning!
There's Aifilaw under the hood!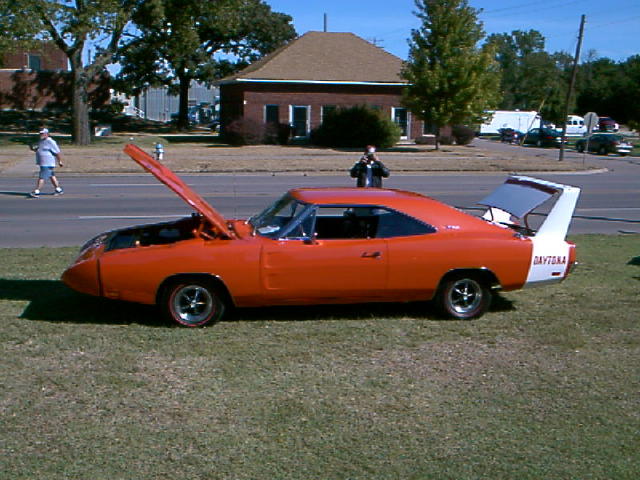 Sunday morning!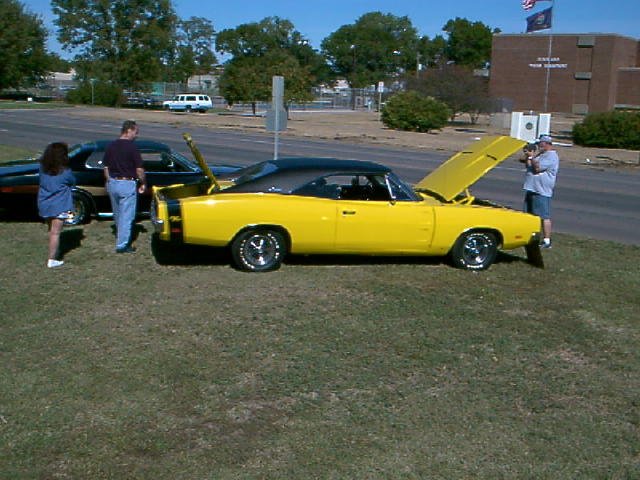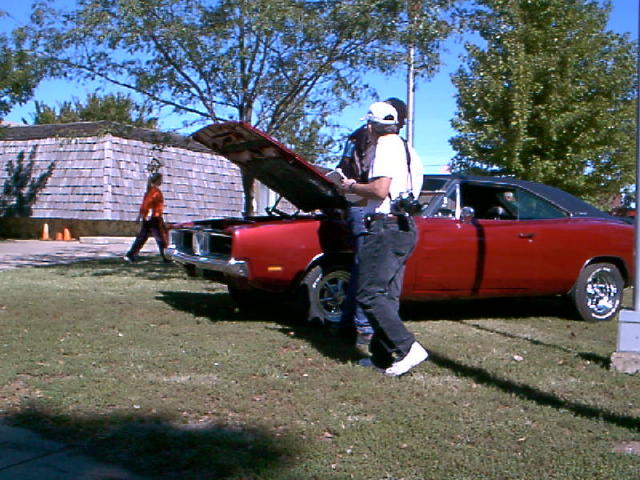 Year Count
1964 Concept 1
1966 20
1967 7
1968 13
1969 27
1970 12
1971 10
1972 5
1973 10
1974 9
State Count with Chargers
KS 67
OK 20
TX 8
MO 6
NE 4
IA 2
CO 2
IL 1
IN 1
MN 1
MS 1
AZ 1
State Count – w/o Chargers
KS 7
MO 6
MN 2
OK 1
MI 1
AZ 1
We made the newspaper the following day!
(Click for article!)
Special thanks to all the were able to come to the El Dorado Meet!
Also a big Thanks to
El Dorado Convention & Visitors Bureau
Steffens Auto Parts of Hutchinson, Kansas
&
Laird Nollar Dodge Dealership in Hutchinson, Kansas
Both let me put a stack of flyers out for the public to take!